Hi, we are Deb Johnston & Gemma Dawe – owners of DreadLock Escape Rooms. We thought we would share with you a little background information about us and our love of escape rooms.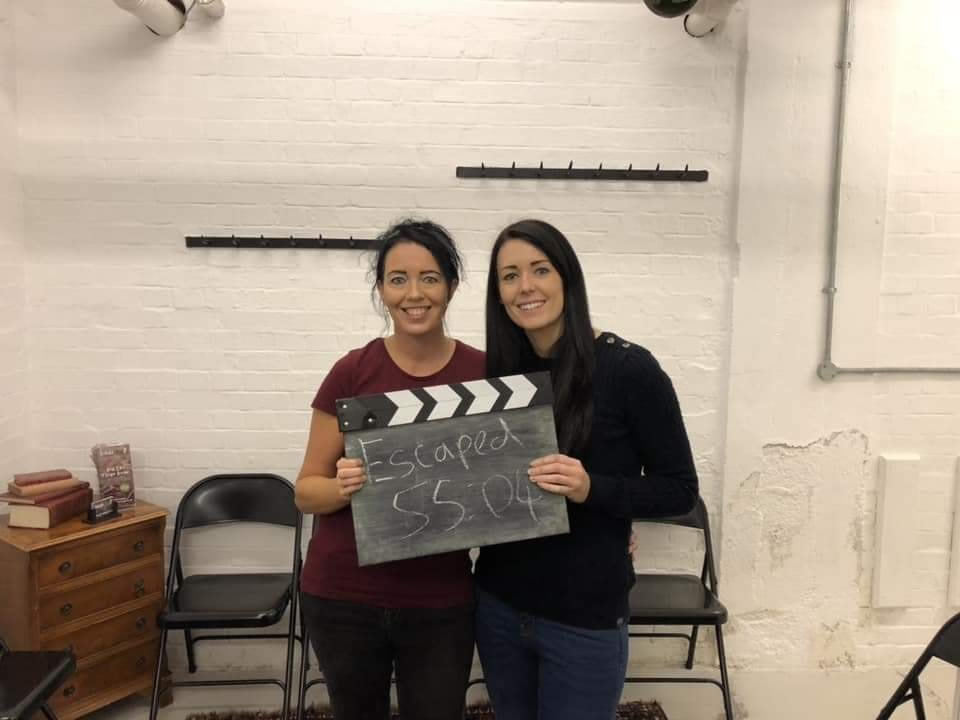 We attempted our first ever Escape Room together in April 2018. Deb had played 2 rooms before, but with different teammates, but this was Gemma's first escape room experience. We escaped in 55:04 which, for a team of 2, was a good time. We realised that we worked together well as a team. We both have strengths in different areas, which proved handy in the room. Gemma has a keen eye for detail and is a very logical thinker, Deb is great with numbers and words – all handy attributes when entering any escape room. One trait we both share, is that we are perfectionists. If we do something, we like to do it well… needless to say, the idea of going into an escape room and not managing to escape is something that would bug us! So far, this has only happened once and that particular room is designed to be "in-escapable", so we didn't give ourselves too much of a hard time for not making it out.
So, how many rooms have we played? We are enthusiasts, but we have not tackled anywhere near as many rooms as some of the country's fanatics – some have done hundreds! Don't get us wrong, we would if we could, but leading hectic lives and parenting two small children doesn't leave a lot of spare "us" time, but when it does, we are straight online looking to book our next challenge. To date, we have completed 23 rooms and escaped from 22 of them – we are quite proud of that!
We had often talked about the idea of opening our own room and what a dream job it would be. How could you not love going to work if you own an escape room?! One evening, over a glass of wine we were discussing what theme we would choose if we were to design a room. We threw a couple of ideas back and forth, one of them being board games... We love board games! On our free evenings, we like nothing more than to have a games night – between us we must have over 30 board games to choose from! As soon as the idea of a board game themed escape room was suggested, we both immediately started firing out suggestions of puzzles and ways to link a room to that theme. Over the course of the evening, we designed pretty much every puzzle that now features in our room! Obviously at that point, we were designing a hypothetical room, we didn't know that within the 6 months that followed, we would be turning it into a reality…
Jump forward a few weeks, and to another conversation about our hypothetical room, we began to discuss the practicalities of how we would potentially be able to fit running (and building) an escape room business into our already hectic lifestyle. After much discussion, we concluded that it would be possible; a lot of hard work, and it would mean our already busy lives would become even busier, but it was possible…
(Blog Part 2 coming soon)